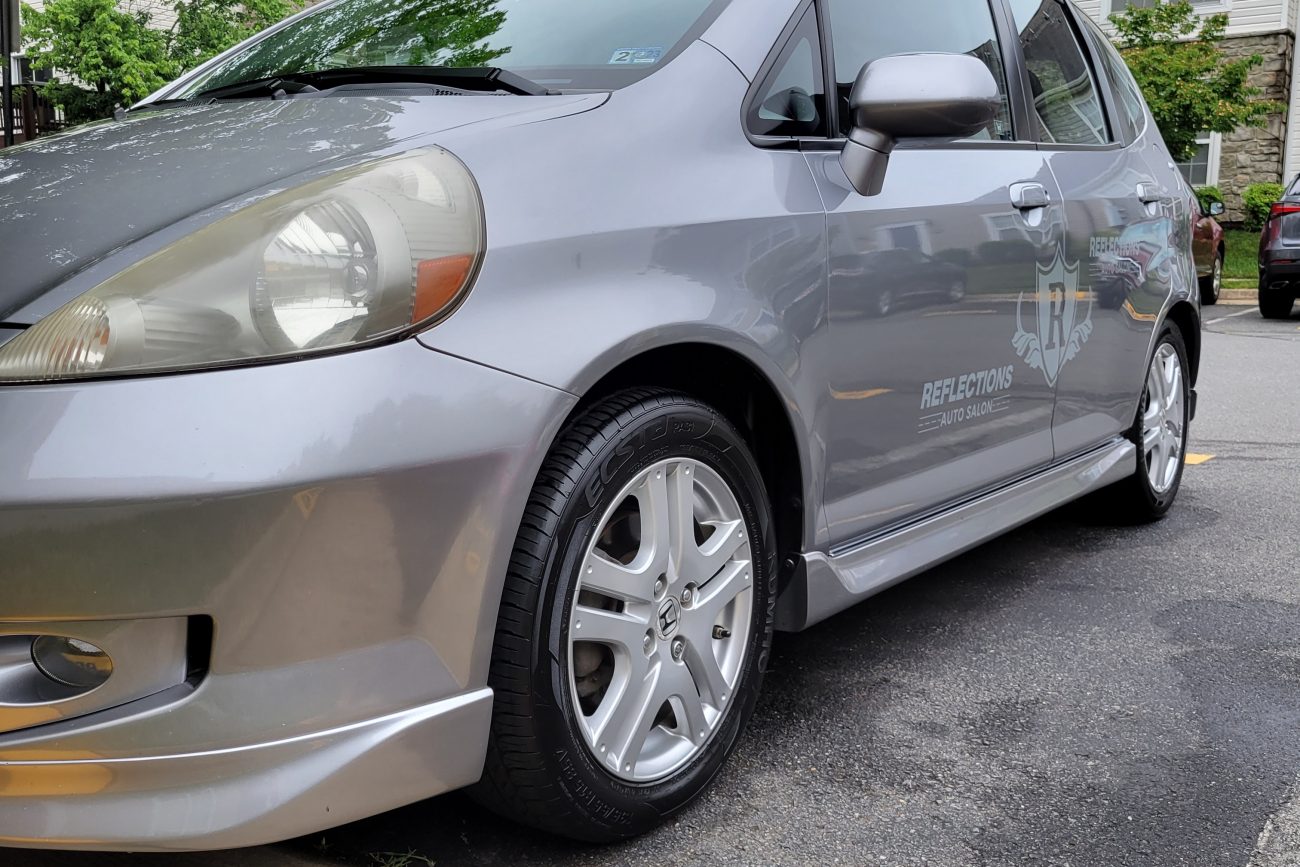 Who Are We?
Reflections Auto Salon is a mobile auto detailing service based out of Ashburn, Virginia and established in 2003. Reflections Auto Salon has proudly served Loudoun county, Northern Virginia, and the DC area for 18 years. We have over 20 years of experience working on cars and have a wealth of knowledge. From the beginning, our goal has been to offer the absolute finest auto detailing services and experience to our clients. We have kept our company small, so that we can continue to offer the highest level of service, results, and value to our customers. Our mission is to conveniently detail your vehicle to the highest standard, while providing a world class customer experience.
What Do We Offer?
Reflections Auto Salon offers three interior/exterior detailing packages. We also offer exterior paint polishing, paint sealant, and the finest hand applied carnauba protection. Interior only detailing services are also available. All of our services are conveniently done at your home or office. The goal of our auto detailing service is to preserve the appearance of your vehicle to the absolute highest standard.
Why Choose Reflections Auto Salon?
We realize you have many options in an auto detailing provider. We are confident we are the absolute best auto detailing service available. These are just a few reasons why you should choose us:
Convenient mobile service at your home or office.
Our process is the absolute best in the industry.
World class customer service and results.
Over 20 years of knowledge and experience in the auto industry.
The absolute finest equipment, products, and supplies.
Our process is low water, self contained, and eco-friendly.
We are licensed in Loudoun County and insured with a garage keepers business liability policy.
We accept all credit cards, cash, and check for payment and can text a link for touchless-secure payment.
How Do We Detail Your Car?
We arrive at your home or office with everything needed to detail your car; including electricity, water, and supplies. In rare cases, we may need to briefly use your exterior water and electric. We have a superior process that we follow on every detail, ensuring the results are the best. We are car enthusiasts and treat every car we work on, like it's our own. For payment, we accept cash, check, and all major credit cards.